Tonight I feel as though I am indigenous…
Written by Kay,
Lying in our outdoor bath tonight I was reflecting on my favourite things…  I could hear the Mangaone stream below me, the Mangapoike river not far away, running over rapids to meet the Mangaone.  I could hear the Ruru, the bees humming quite loud after a hot day collecting nectar, I could hear the silence and see thousands of stars in the sky.  I could feel the green veil, the green mist that is rising from the earth to cover all the trees and all photosynthesising life with solar panels to use the sunlight each day, to sequester carbon to build soil…  I could see the bee boxes with their top bars sitting waiting to be waxed, the simple hand washing machine and handwringer, the 15 litre vinegar pot full and almost ready to bottle.  I could smell the sweet scented Tree Medick and the Eleagnus Multiflora and the Robinia Pseudoccacia blossom…  I know that over the winter we made enough cider to last the whole year and salami to last a while, that there is fetta cheese pressing on the bench and a big broth pot on the stove and enough stored food in the 12V freezer and the bottling jars…  I have become aware that I no longer have that deep cellular, abiding longing I used to have, to be living a much simpler life. I'm doing it… and it is so incredible!  We grow all of our food, with a couple of very minor exceptions and they both come from this land at least… and that process of eating only food that I'm connected to, that is connected to this land, and the people who  live here, has in turn grounded my body and my spirit a lot, helped me to feel more alive and balanced, but most of all connected…  Connected to me, to the earth, to the universe, to my life's work, and to all other beings who live here, and on earth.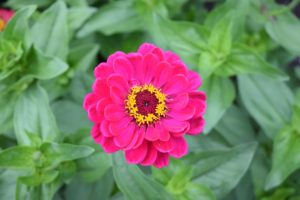 I always wanted to be a simple peasant, a villager, a tribal person, always wanted that feeling somehow…  of what it was to be living in a simple way day to day, taking full responsibility for my actions, living my dreams, and enhancing the ecology around me…
Tonight I feel as though I am indigenous, I feel very lucky, I feel as though I have created that space for myself and I'm able to acknowledge that is how I feel, own it and fully embrace it…  and recognise that space is a space given by the gift of the great spirit to all of us if we choose it…
Kotare Village is an amazing space in the world today and within it sits the opportunity to find oneself and one's place; to make a difference.  It is a place to come when you feel as though you have something to give and want to be part of creating a new way of being on this earth…
My challenge now is to understand what living regeneratively means to me…  I'm clear about the food, it means growing my food and growing it in a way that regenerates the earth and grows nutrient dense veges capable of fully nourishing me.  It means learning what foods this land gifts us and how to create a diet out of these gifts that follow the principles of all indigenous people's.
I'm also clear that being alive on the planet right now is an enormous gift and responsibility and I want to do my best…  I'd like to think my footprint was small enough in a degenerative way, and big enough in a regenerative way that I'm leaving a better place for those to come…  So how can I switch to sharing transport, rather than owning a car?  How can I avoid flying whist also keeping in touch with my mother in Wanaka?  How can I clothe myself without wearing synthetic materials creating havoc in the environment?  How can I get rid of all plastic from my life?  How can I reduce my water usage and what is a fair amount of water to be using?  It's interesting that if I grow all of my own food, my water useage will be far higher than for those here who don't, but if they counted the water used from somebody else's ecosystem for all the brought food their water usage would be far higher.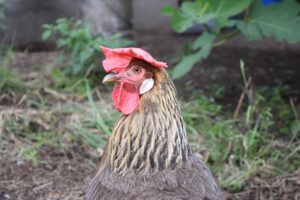 I find it fascinating that buying commercial chicken pellets takes little time, costs little, but kills the earth…  If I'm serious about regeneration I have to find another way, inevitably one that will take more time, far more time.  I have to totally rethink how I live my life and what's important to me…  Everything goes up in the air… I love that that is possible here.. and we have the possibility of finding some new answers and the possibility even to ask better questions.
The time is now…
We are the ones we've been looking for!