Written by Benjamin
This morning we woke up in our own home for the first time. Home, at the moment, is a half renovated gypsy wagon in the middle of a paddock; but it's our gypsy wagon and our patch of dirt.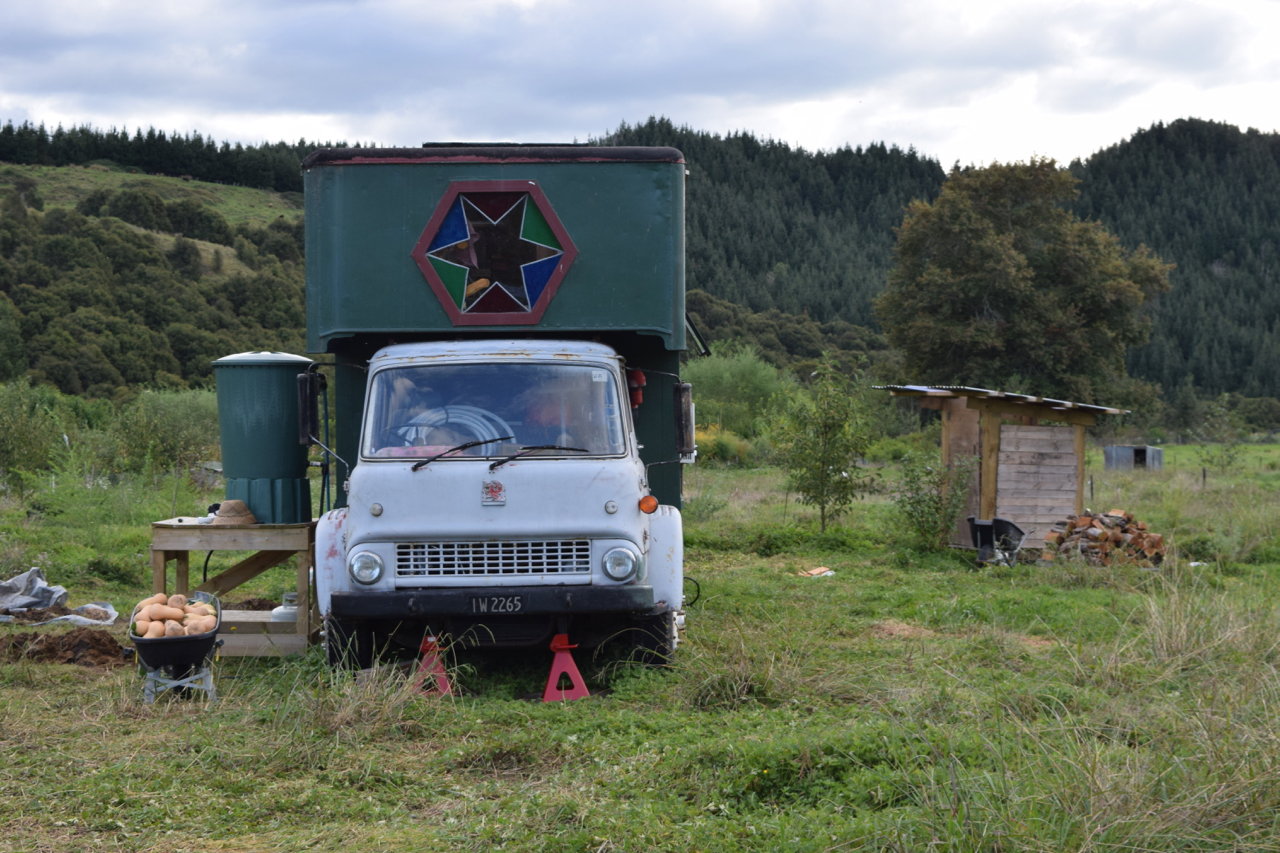 We owe nothing to the bank and it feels damn good to no longer be funneling money into the greed fund of the contemptible trogs of property investment. The 'youth of today' have a hard enough time adjusting to the postindustrial era doom of life-after-the-death-of-hope, without the nowhere-race-to-the-top mentality of ruthless, post-compassion individuality gobbling up 'real estate' in the battle of 'never enough'…
This song by Kate Tempest sums up a lot of the same feelings… (WARNING: Explicit language and heavy themes)
It's been a long journey to get here…
Perhaps it's time to add further context to the narrative:
Here is: Kotare Village, a rural village in its infancy in northern Hawke's Bay; our new home. I am Benjamin and am here with my Whitney and our one-year-old Jude Lewis.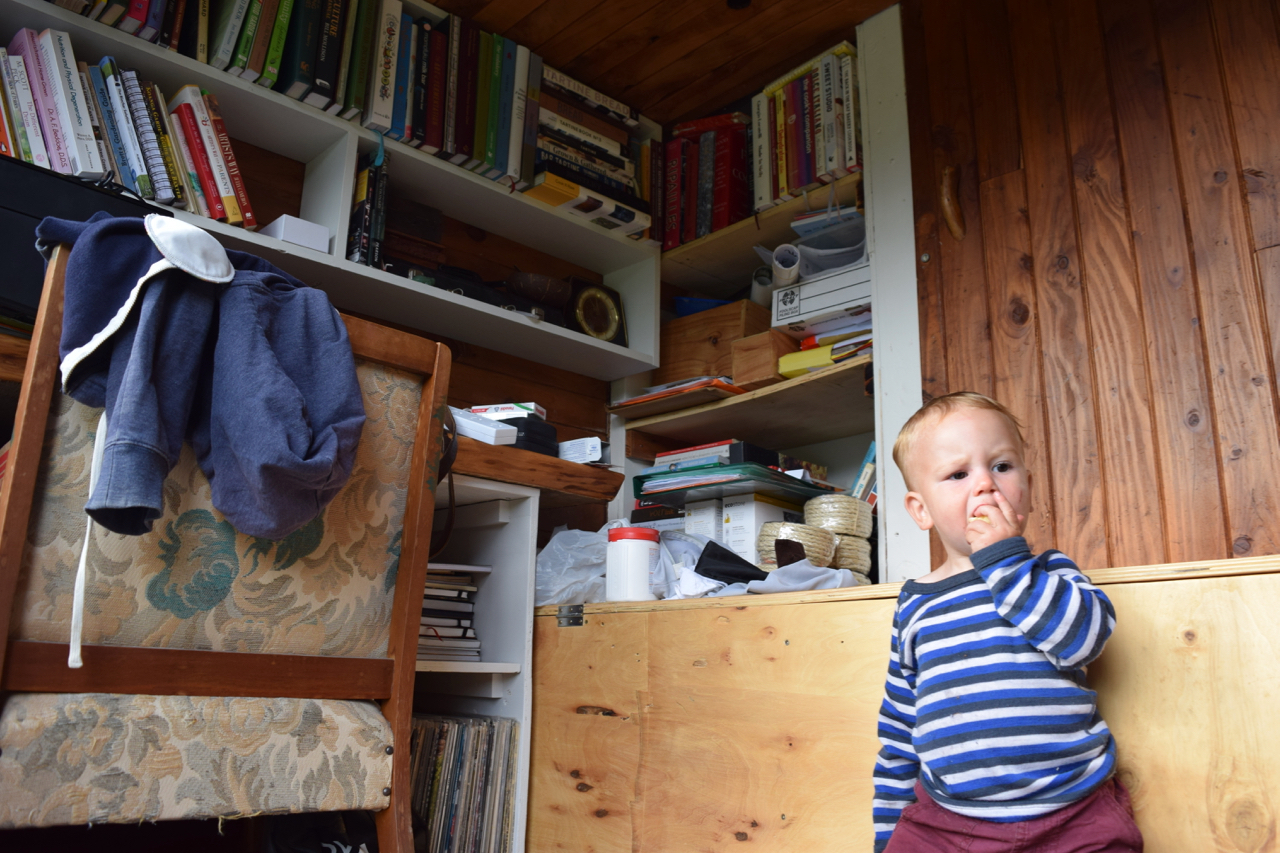 I am 30 years old, so is Whitney, so is Jude Lewis, not really, he's a baby. For the past four years we have been saving for a home-of-some-sort somewhere. We had both been working in hospitality, which is a relatively low wage industry, Whitney as a cook and me as a waiter. When we started saving I was approximately $15,000 in debt (from overseas travel and medical bills) but had just started working for a high profile chef, Dan Hunter, in his about-to-open restaurant Brae in the foothills of the Otway Ranges in Victoria, Australia. Taking this job turned out to be a game changing opportunity for us in that the cost of living in the region was low and the long working hours left little opportunity to spend so we managed to stash a largish pile of cash under the mattress (It was actually stashed in managed funds but that doesn't sound as romantic…)
Fast-forward back to the present and we are freehold at 30. I am going to take a moment to revel in our good fortune, you should too…
May good fortune also shine it's light on you wherever you are and if it isn't currently, stop… and breathe… and remember that you are never really alone and that love is infinite and surrounds us all and we can tap into it always and at any moment.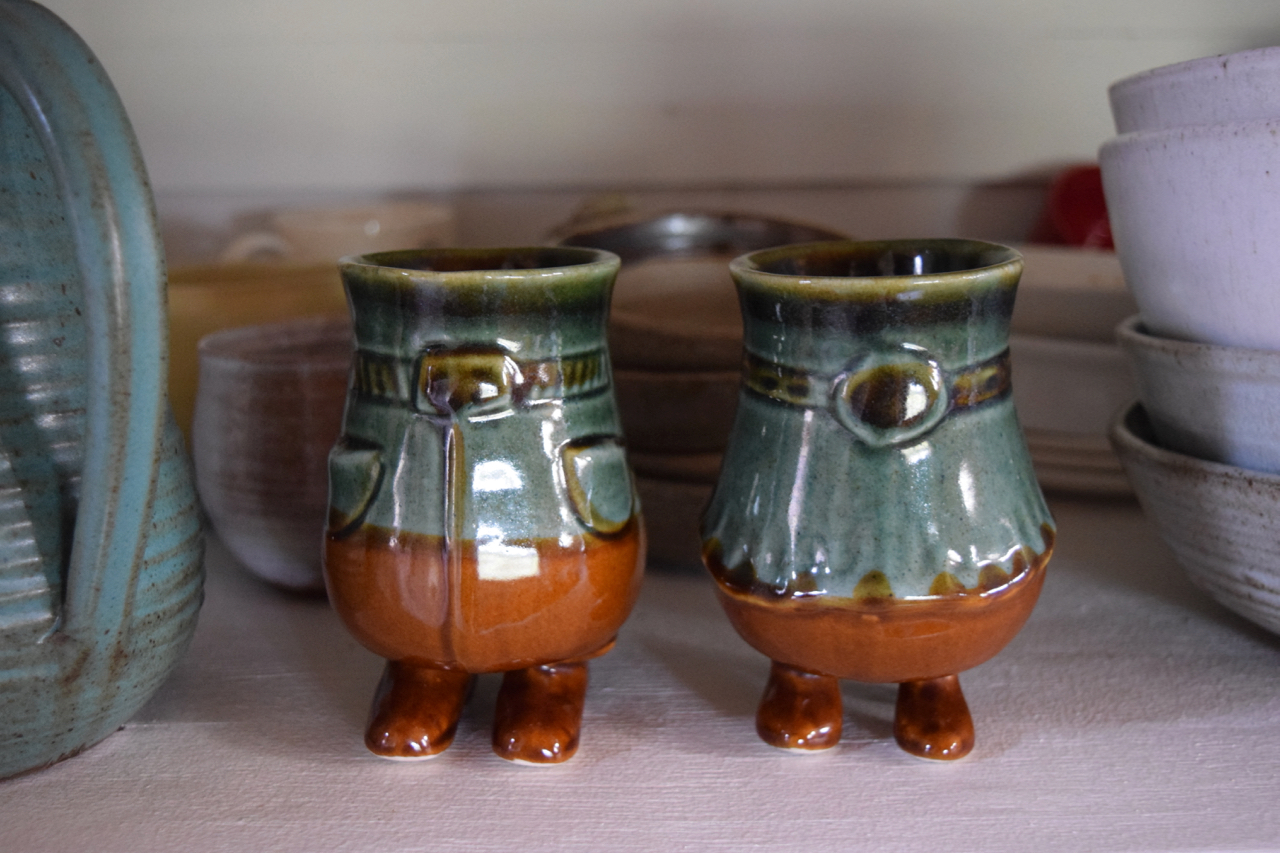 At Kotare Village we think of land as a common heritage to be cared for, managed and shared by all its inhabitants (not just human). This is a far cry from the current western status quo of land as an individual possession, sold to the highest bidder. To protect the land and its inhabitants the land is set up as a Community Land Trust.
The Kotare Community Land Trust or KCLT holds the title to the land and sells leases to individuals to inhabit the village. After purchasing a lease those individuals become members of the trust. Each year the members democratically elect a board of trustees, from its membership, to govern. Essentially this means the land is protected and governed by its inhabitants, us. The lease is a one-off upfront payment and is valid for 34 years (the legal maximum for a lease). It would be silly for the membership not to renew its own leases, so therefore our tenure is secure.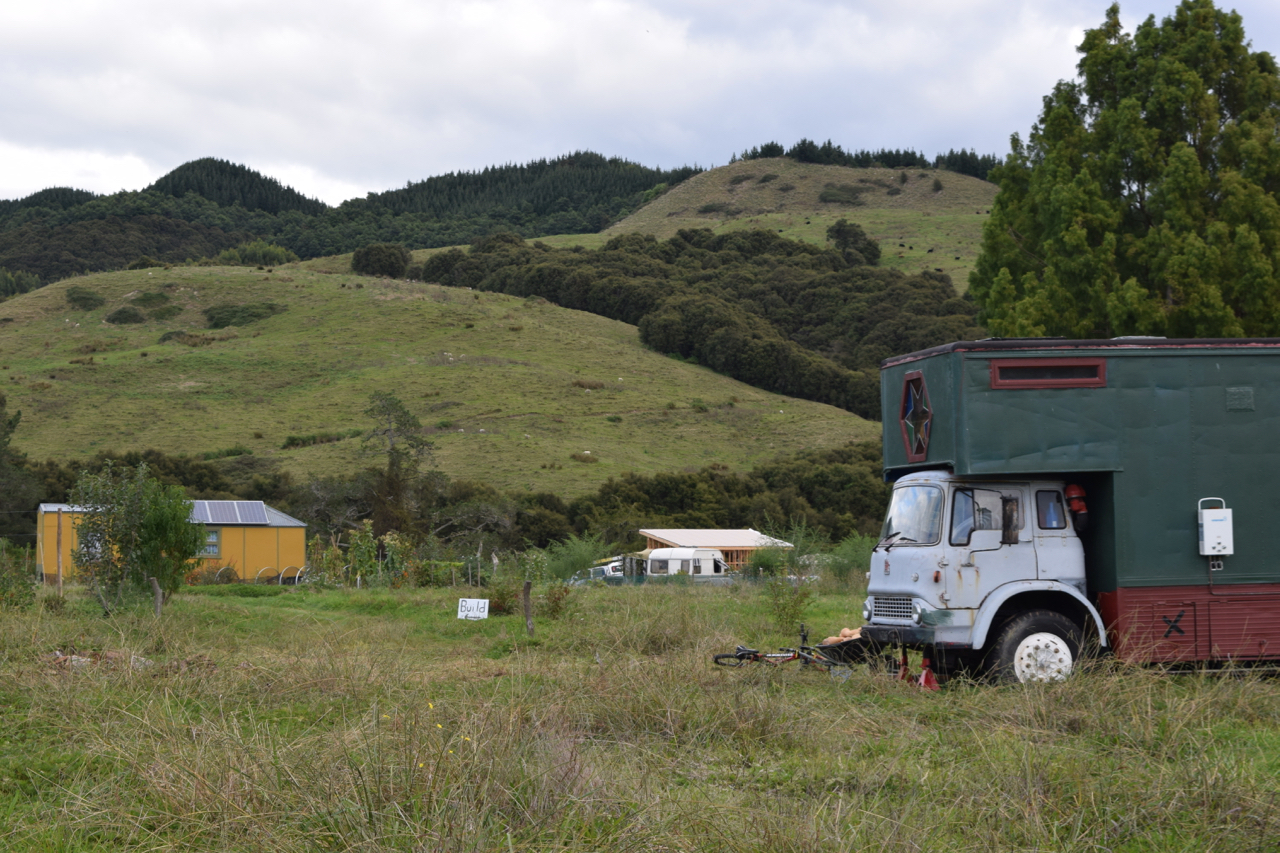 The trust also makes land available to lease for agriculture and enterprise, so there are opportunities for us to build a strong local economy.
In the context of these times where the earths natural systems are being abused, we also have a shared vision to regenerate the environment and are committed to building a new culture around caring for our ecosystems, our communities and ourselves.
To conclude I want to express how incredibly lucky I feel to be part of this amazing community and want to thank everyone here for their contribution so far, their quirks and their diversity of understanding; our differences are our greatest asset.
Perhaps, like Sisyphus I still have a boulder to push uphill everyday only to watch it roll down again; but for now the gradient seems gentler and the rock significantly smaller.
We have not wings, we cannot soar;
But we have feet to scale and climb
By slow degrees, by more and more,
The cloudy summits of our time.
The heights by great men reached and kept
Were not attained by sudden flight,
But they, while their companions slept,
Were toiling upward in the night.              (Henry Wadsworth Longfellow)
For the full poem click here