Contributed by a villager.
Here are some photos taken from the sky showing how our little village is unfolding from the landscape…
(Pictures by – unknown name, father of our beloved ex-apprentice, Lulu – Aurelie Picard)
The first photo is looking west, towards the Mangaone Stream, from above the Koanga Institute.  The tree nursery and one of the seed gardens are down the bottom, most of cluster A is to the right and part of cluster B is on the left (One day we will give the clusters more exciting names…)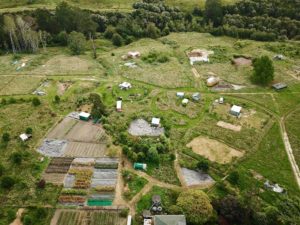 The second photo is looking South towards the hill block showing part of cluster B.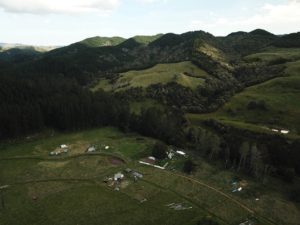 And the last photo is of the Koanga Institute block showing the main seed gardens and tree nursery on the right and emerging food forest on the left.