Innovation and the move to Kotare
Written by Brian
Over the last several years I have been feeling less connected to the way we, as humanity, are living and have been open to alternative living when Kotare Village showed up!
After attending the hui, Rose and I agreed that Kotare 'felt good' and represented a lot of what we desired to see in our world.
The moment we knew we were on this journey, plans were formulated on suitable, inexpensive temporary accommodation:
Started with a 3mx3m gazebo, designed and fitted a timber bracing structure to keep the gazebo up in windy spells, then kitted it out with a pot belly stove for warmth and some cooking. We then lined the walls and ceiling with cheap duvets which makes it real cosy. Solar lighting was an essential, followed by a solar fridge/chiller box. We inherited a sink which fitted in snugly and allowed us to bring water on tap into the gazebo. The van is parked up adjacent to the gazebo and serves as the sleeping quarters.
Laying down base and floor structure: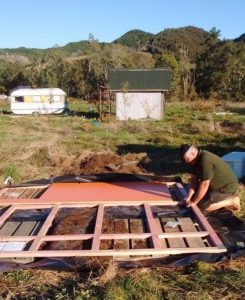 Bracing frame fitted: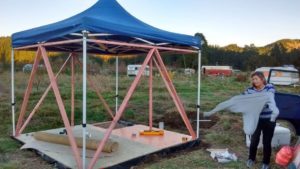 Replaced Zip with gifted door: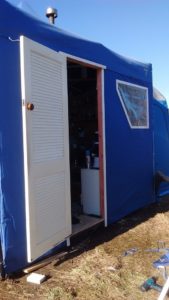 Pot belly, our source of warmth: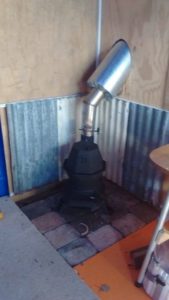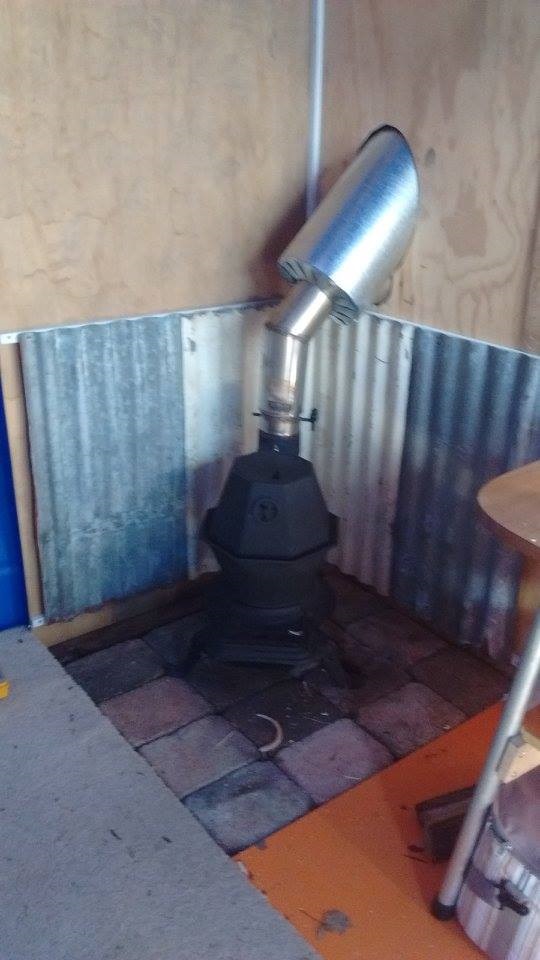 A beautiful Kotare sunrise: